Drooping at the corners of the mouth is usually triggered by high contraction of one or both "depressor anguli oris" muscles. This balancing set of jaw muscles run through the mouth corners and is accountable for the upset look. This drooping lip on the mouth corners can have various causes. The major cause of this is ageing. As the person ages, skin loses its ability to bounce back from the mobility of muscles beneath them, because it would have already lost much of its collagen and elastin. Collagen keeps the skin firm, and elastin is responsible for skin tightness. Due to the loss of this structure, skin shape becomes less distinct. It results in sagging of the skin through the corners of the mouth. Influenced by all these factors, drooping of the skin is majorly induced by:
Dragging down by strong muscles in the face and neck.
Overall loose skin.
Volume loss owing to the aging process.
Reduction of buccal or cheek fat.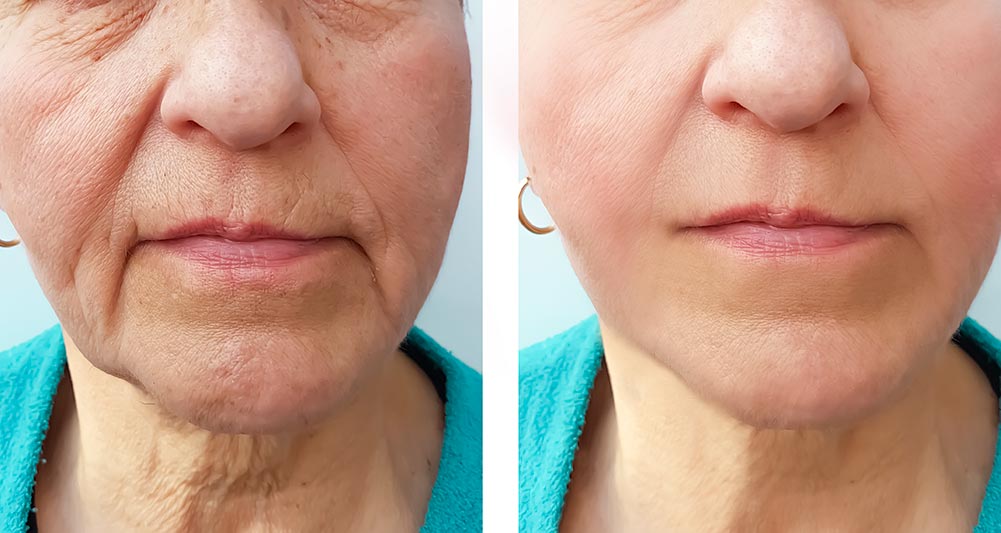 To find out if this treatment is right for you, book a consultation now by contacting us.