An inverted triangle or v-shape face is held as a sign of beauty. By a v-line we refer to a facial contour that tapers from the cheekbones to the chin. Sometimes, however, the masseter muscles on either side of the face are so muscular that the jawline appears too broad. Men consider this a desirable feature since it is a sign of masculinity. Women, however, usually consider it a lot less attractive in their own face.
The masseter muscle is the muscle which runs along your jawline near the ear. You can feel it if you clench your jaw tightly. It is used to move your lower jaw up and down and side to side. Some people have overdeveloped masseter muscles, which can present as a wide, square jawline, teeth grinding (bruxism) and jaw pain.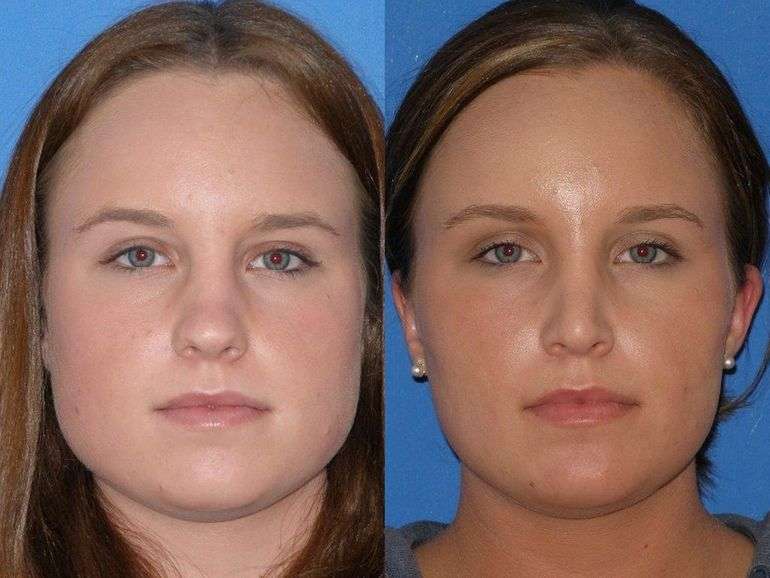 A wide jawline is often genetically determined and frequently observed in people of asian descent. If the highlight of your face is such a broad jawline, it is conceivable that your cheekbones are not reaching their full potential. The correct balance between cheekbones and jawline (jawline slimming) is essential for a soft appearance of a v-shape. With the use of a botulinum toxin treatment, we can achieve the appearance of a slimmed-down jawline, thus restoring the "inverted triangle of youth".
To find out if this treatment is right for you, book a consultation now by contacting us.