Lip augmentation is a very popular treatment across both genders, of all ages. Accurate placement of a lip filler can be used in multiple ways to create your desired shape. Lip augmentation, also called lip fillers, lip enhancement or lip injections can temporarily improve the size and shape of your lips.
As you age your lips become thinner and less defined due to your body producing less protein collagen.
Lip augmentation can increase the fullness and enhance the definition of your lips to create a more desirable and youthful appearance and defined smile. It can also help turn the corners of the mouth upwards.
The treatment can be tailored to your needs providing a natural, hydrated, defined or a fuller look.
Treatment Overview
Procedure Time: 30 minutes
Treatment Price: From £200
Number of Sessions: 1 treatment
Downtime: No downtime. There may be slight swelling and bruising for a few days after your treatment.
Back To Work: Same day
Duration of Results: Approximately 6 to 9 months for most clients.
Timeframe for Results: You are likely to see results immediately. There may be slight swelling, bruising or tenderness for up to approximately 3 days. Optimum results are visible after 10 days.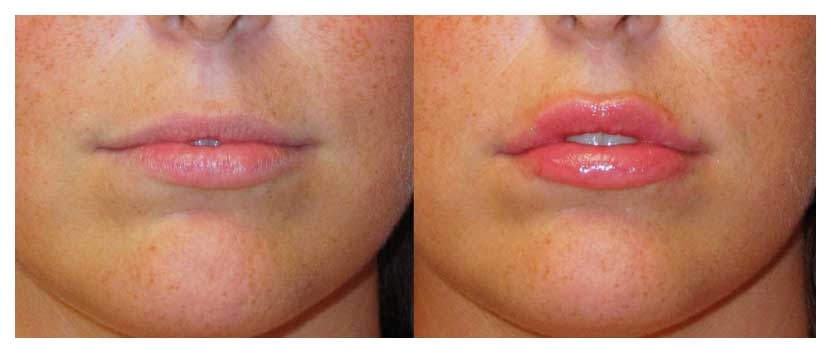 To find out if this treatment is right for you, book a consultation now by contacting us.